Sunshine Coast Whale Watching and Swim with Whales
The Sunshine Coast Humpack Whale Migration
Sunreef Mooloolaba is Australia's first Swim with Humpback Whales tour operators, and for the last two years have been running Whale Watching trips on the stunning and newly refurbished Whale One vessel. The Sunshine Coast whale watching and swim with whales experiences are safe, fun, and unique ways to experience Queensland, Australia's natural world.
The location
Sunreef humpback whale swimming and watching tours run out of Mooloolaba, which lies in the heart of Queensland, Australia's Sunshine Coast. It takes about 15 minutes from the Sunreef dock to get out on the beautiful waters off the Coast, which are at their best during the winter months when the whales migrate. Water temperatures during this time range from 19 to 23 degrees Celcius and visibility can sometimes be up to 30 metres.
Surface behaviours we may see
They may show surface activities such as breaching, tail slapping and spy hopping – humpback whales are a species of whale that shows some of the most surface activity out of any whales.
You may see the humpbacks displaying logging behaviour, where they just sit still at the surface, resting or feeding their young. We may see them swim right under or beside our vessels, and sometimes they may just swim away from us.
No matter what happens, whale watching creates memories you and your loved ones will never forget.
The humpback whale migration
The Sunshine Coast's Whale Watching season runs from early June, and tours with Whale One will be running until very early November. Our Swim with Whales season runs from July to Mid October.
We have typically found that June through July is usually the time of the year where the whales are heading north, in August through September we see many whales going both north and south in what we call the "crossover period". From September to the end of October, most whales will be finishing their journey south to Antarctica for the summer.
The humpback whales come up to this area to breed, give birth, and stay until their newborn calves have grown and gained enough blubber to face the Antarctic waters when they head back south for the summer season.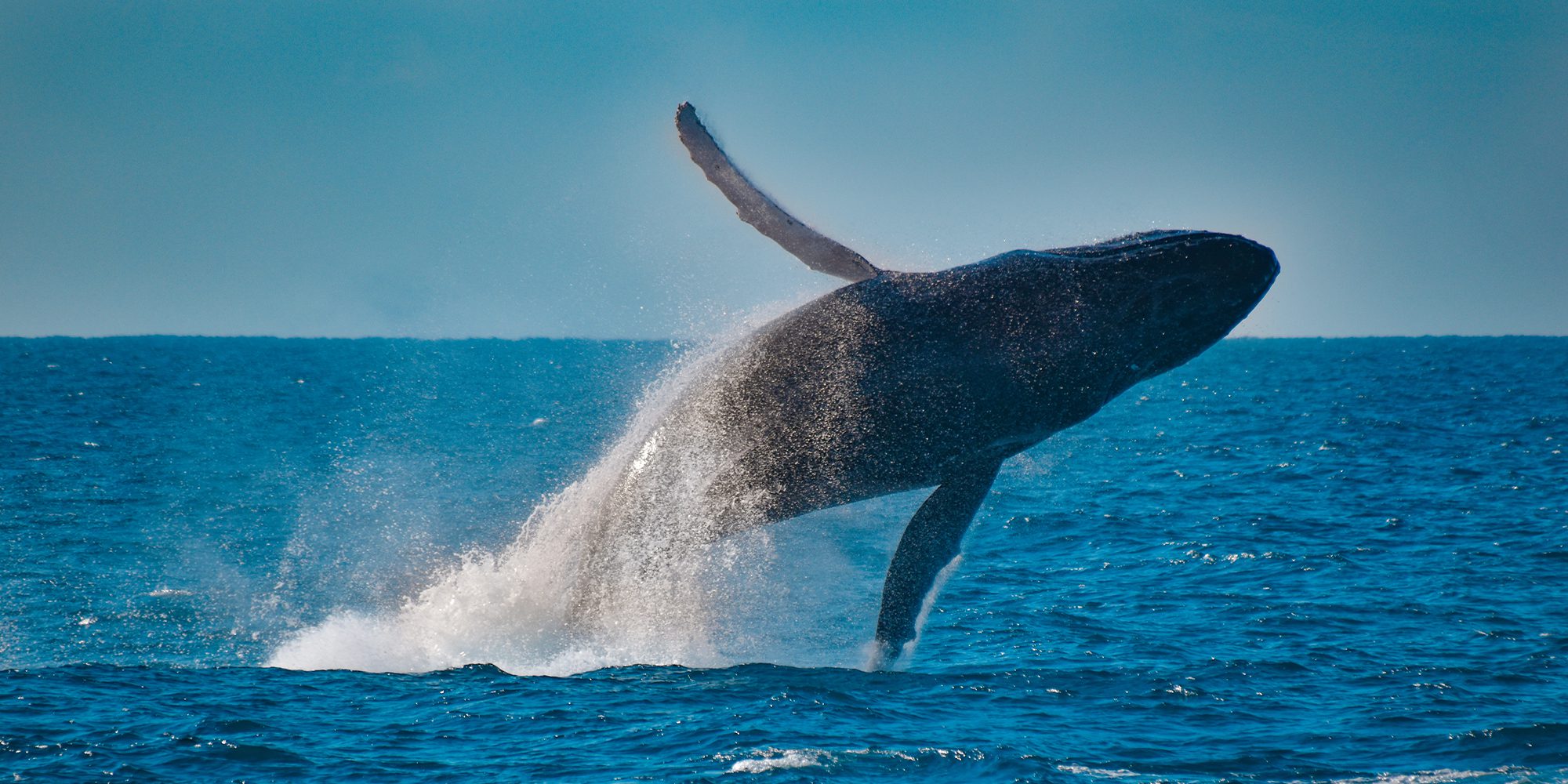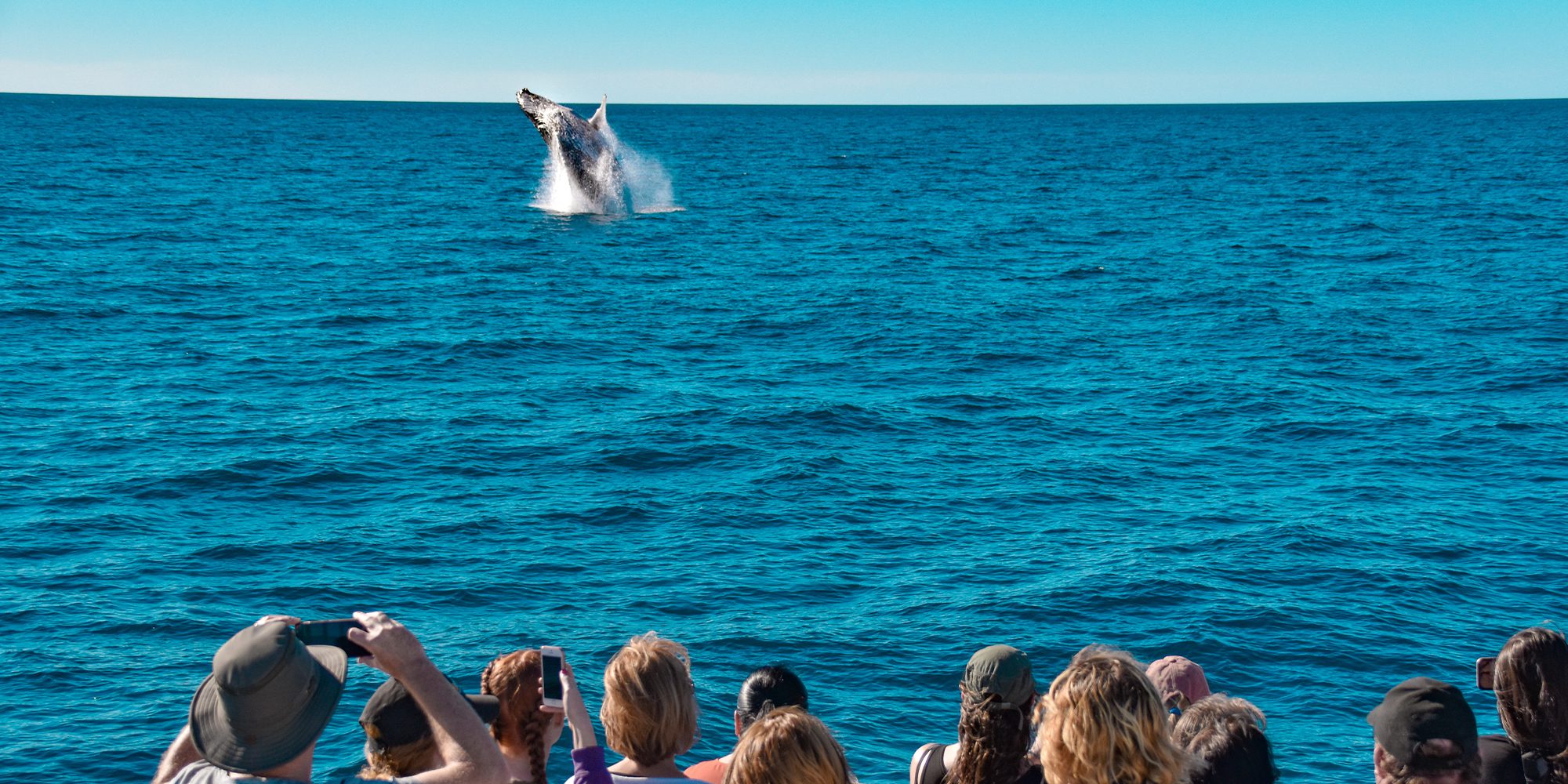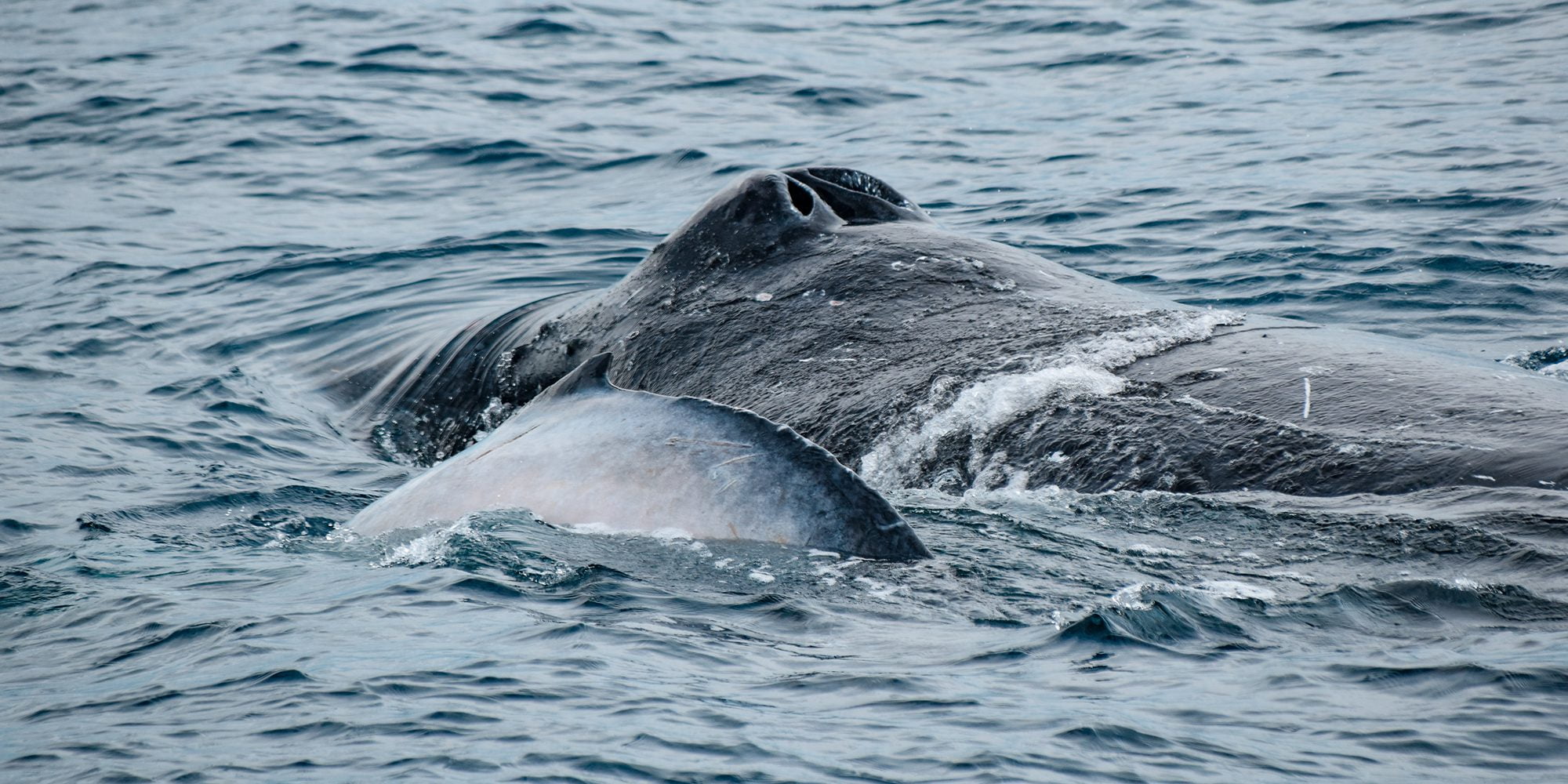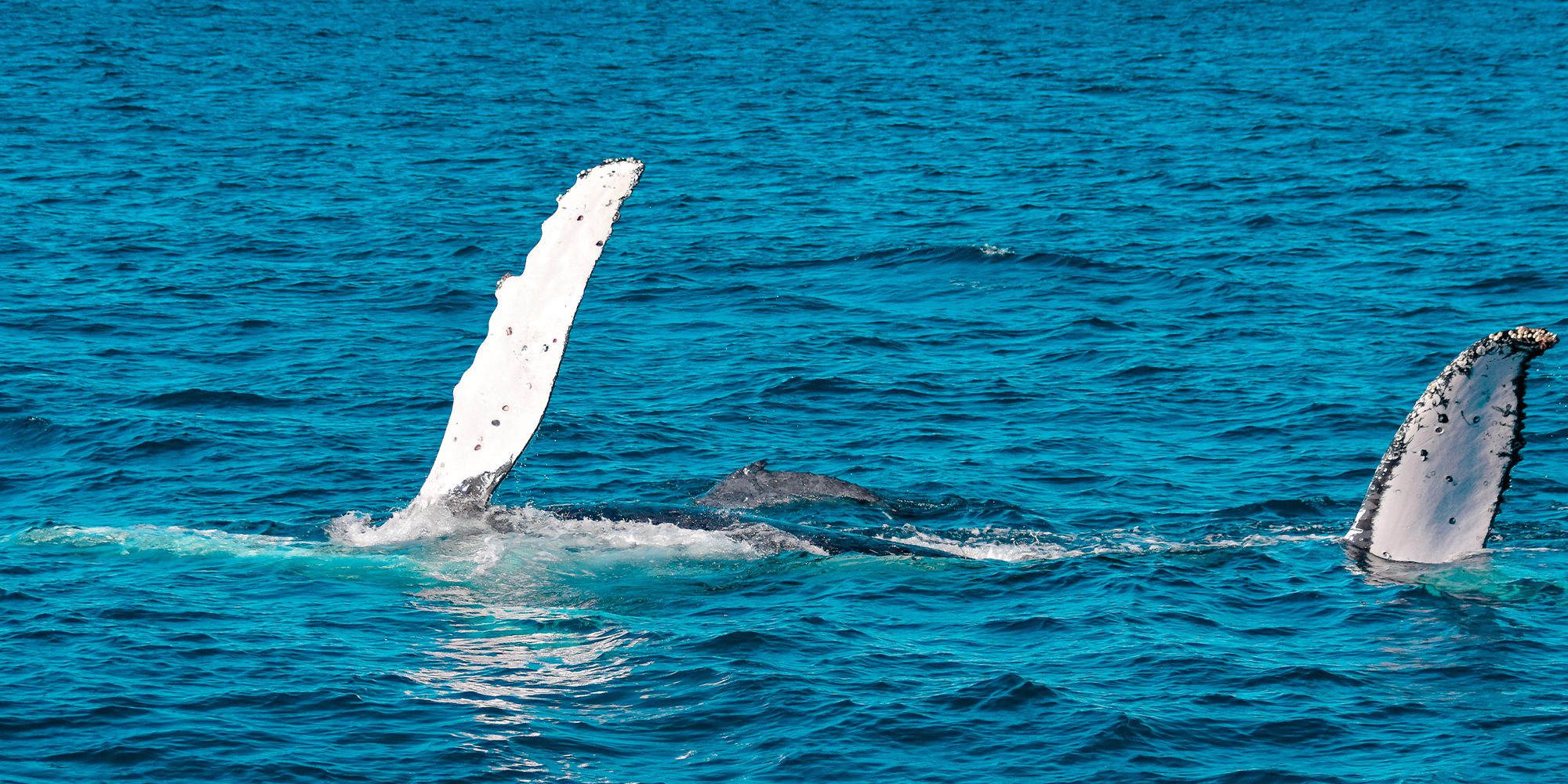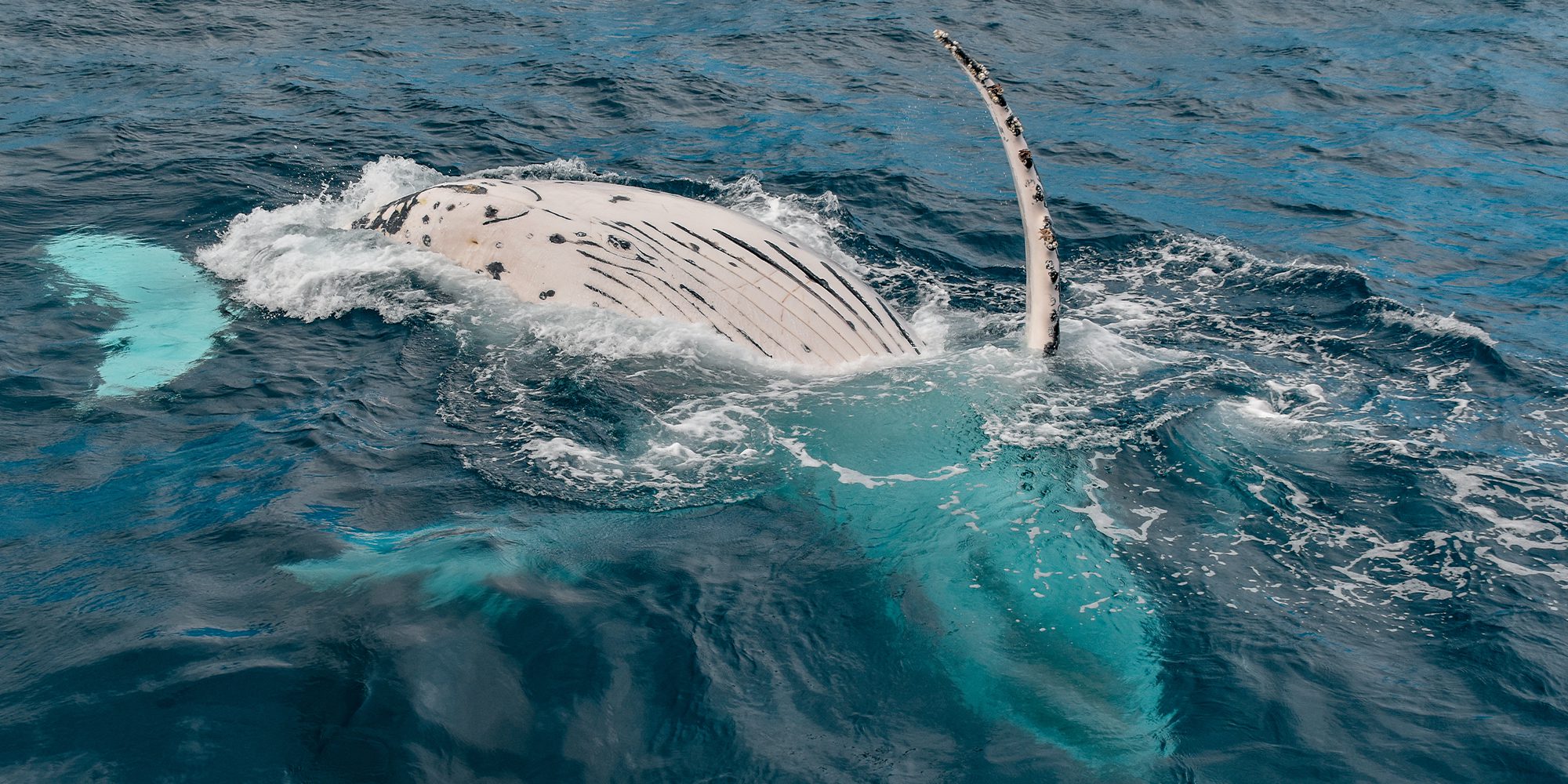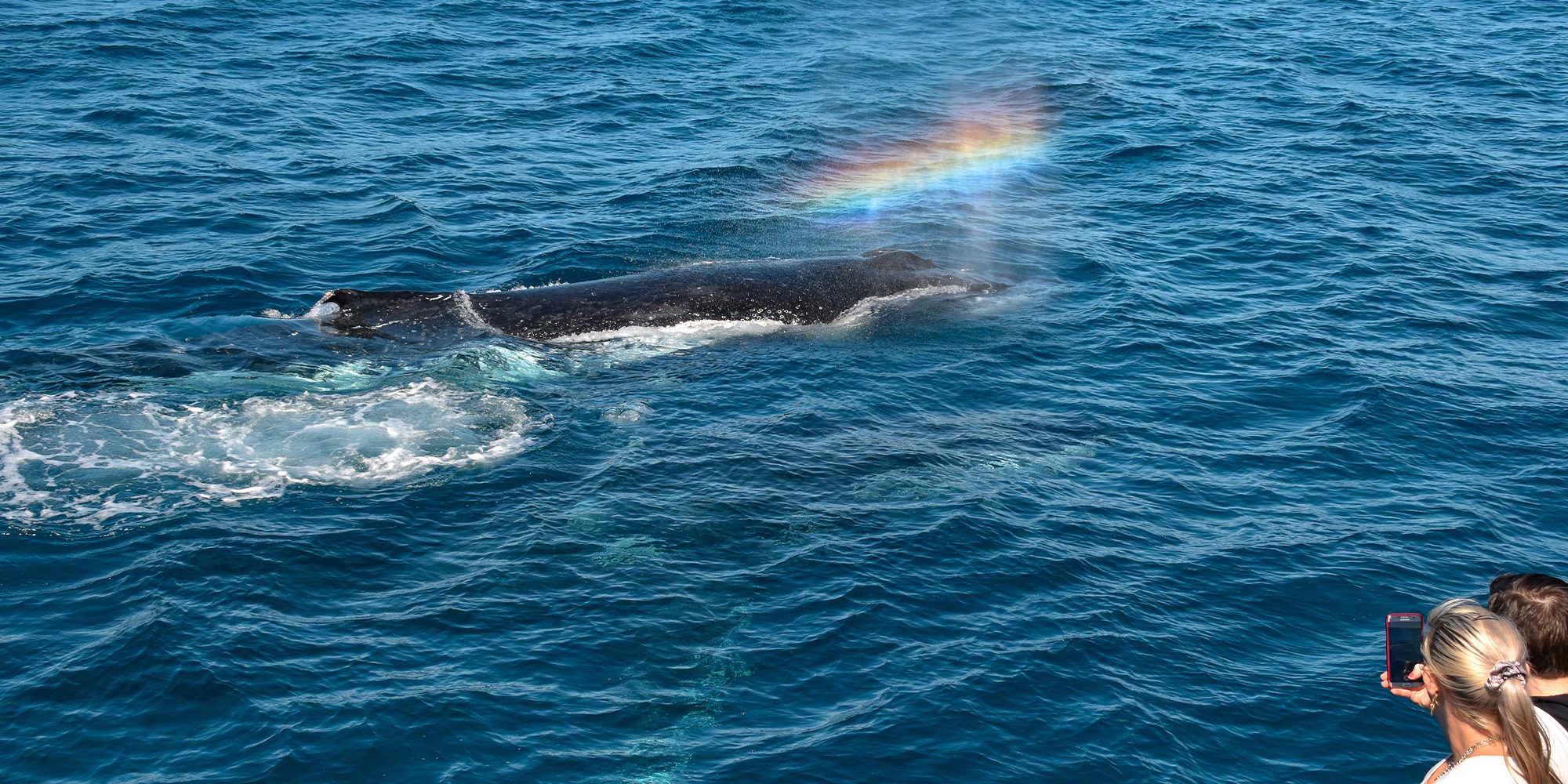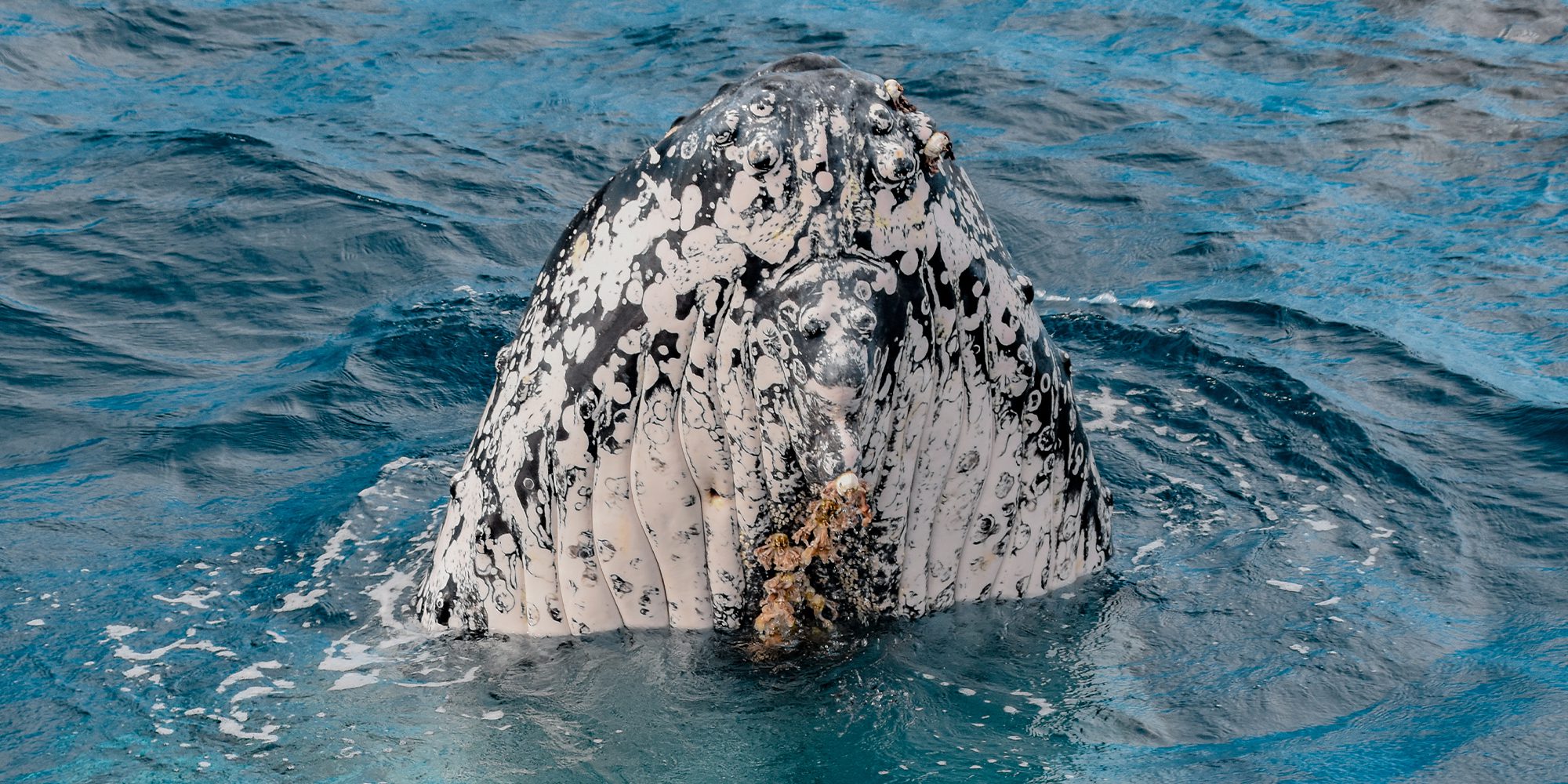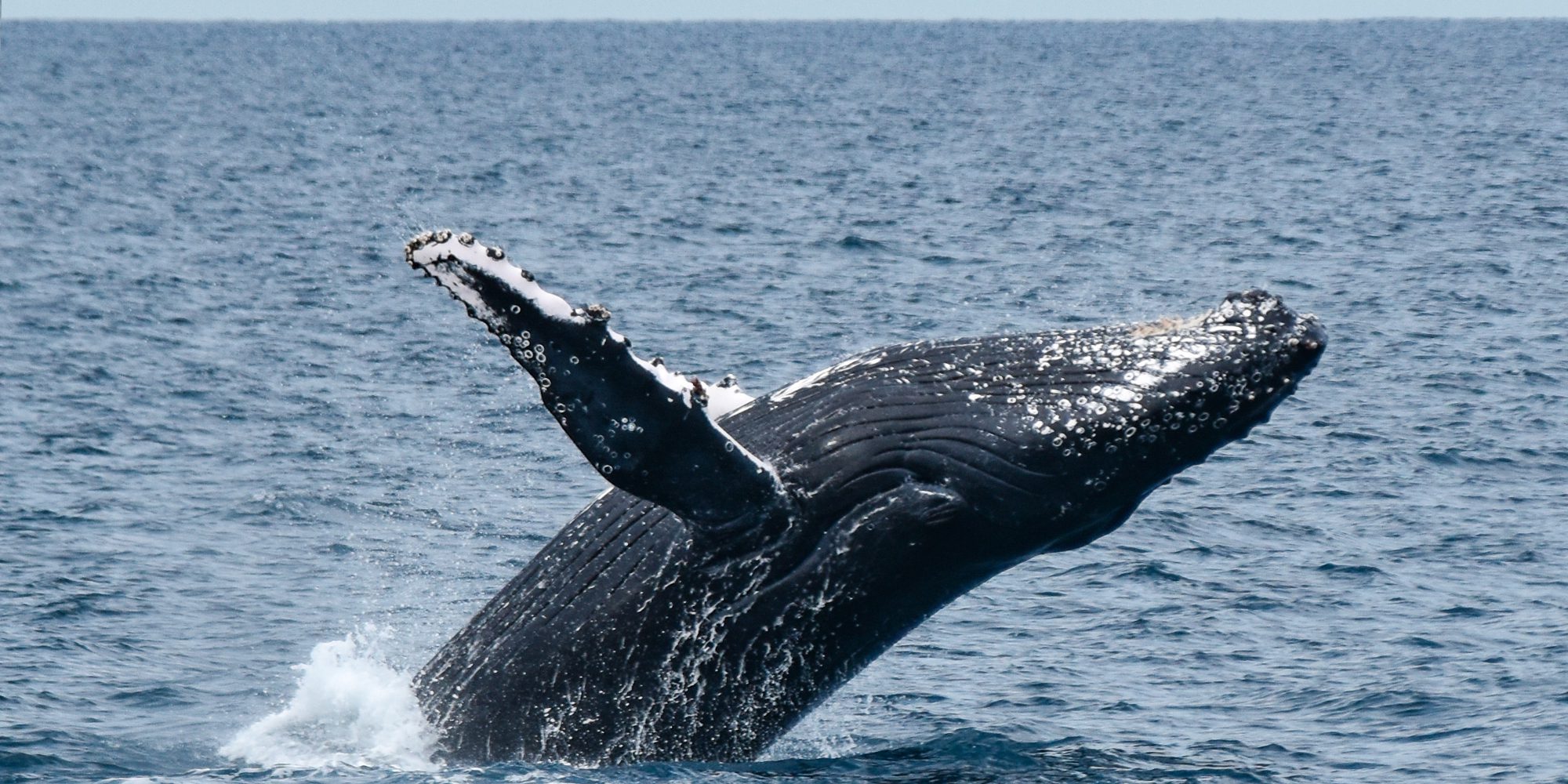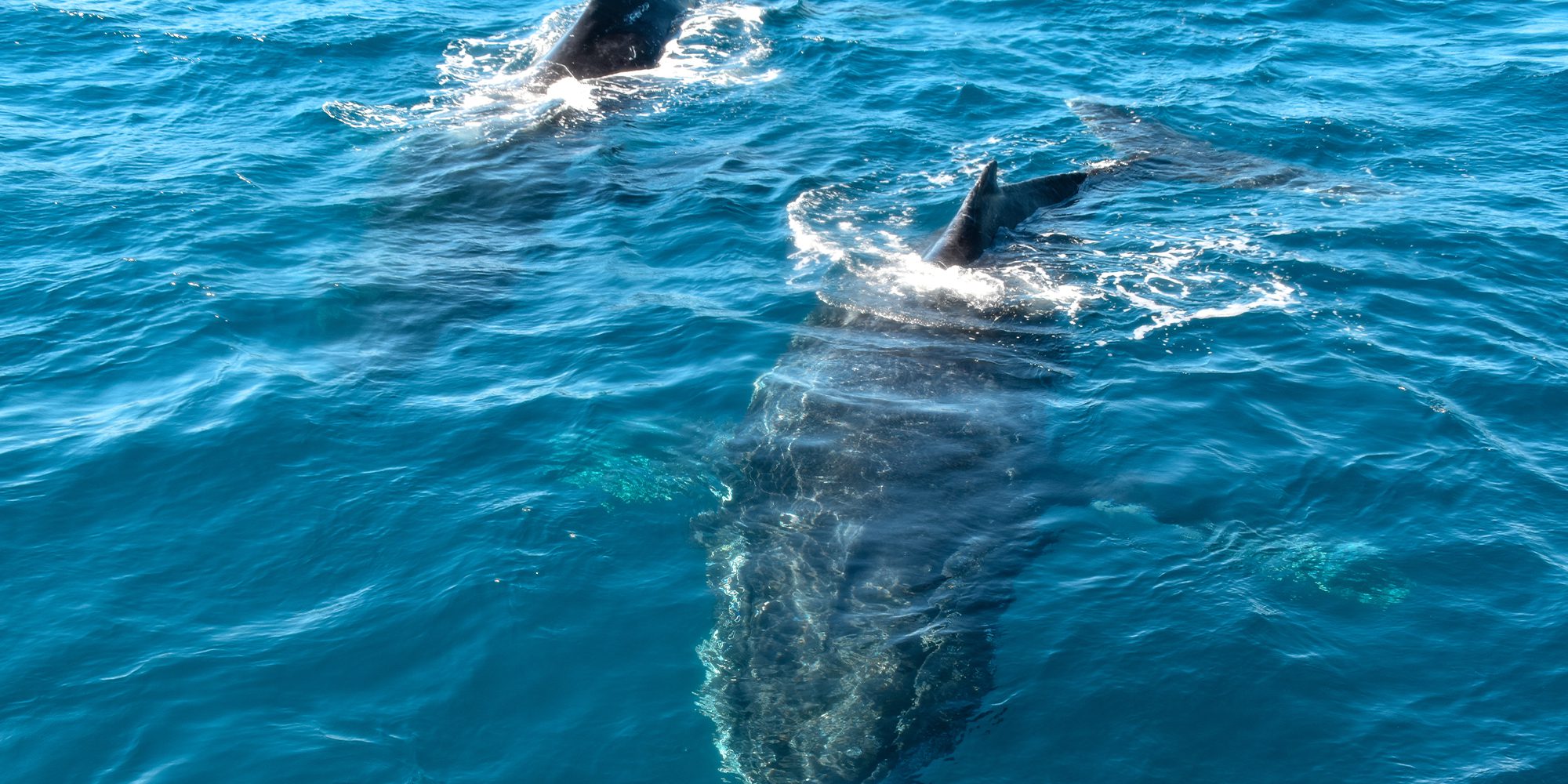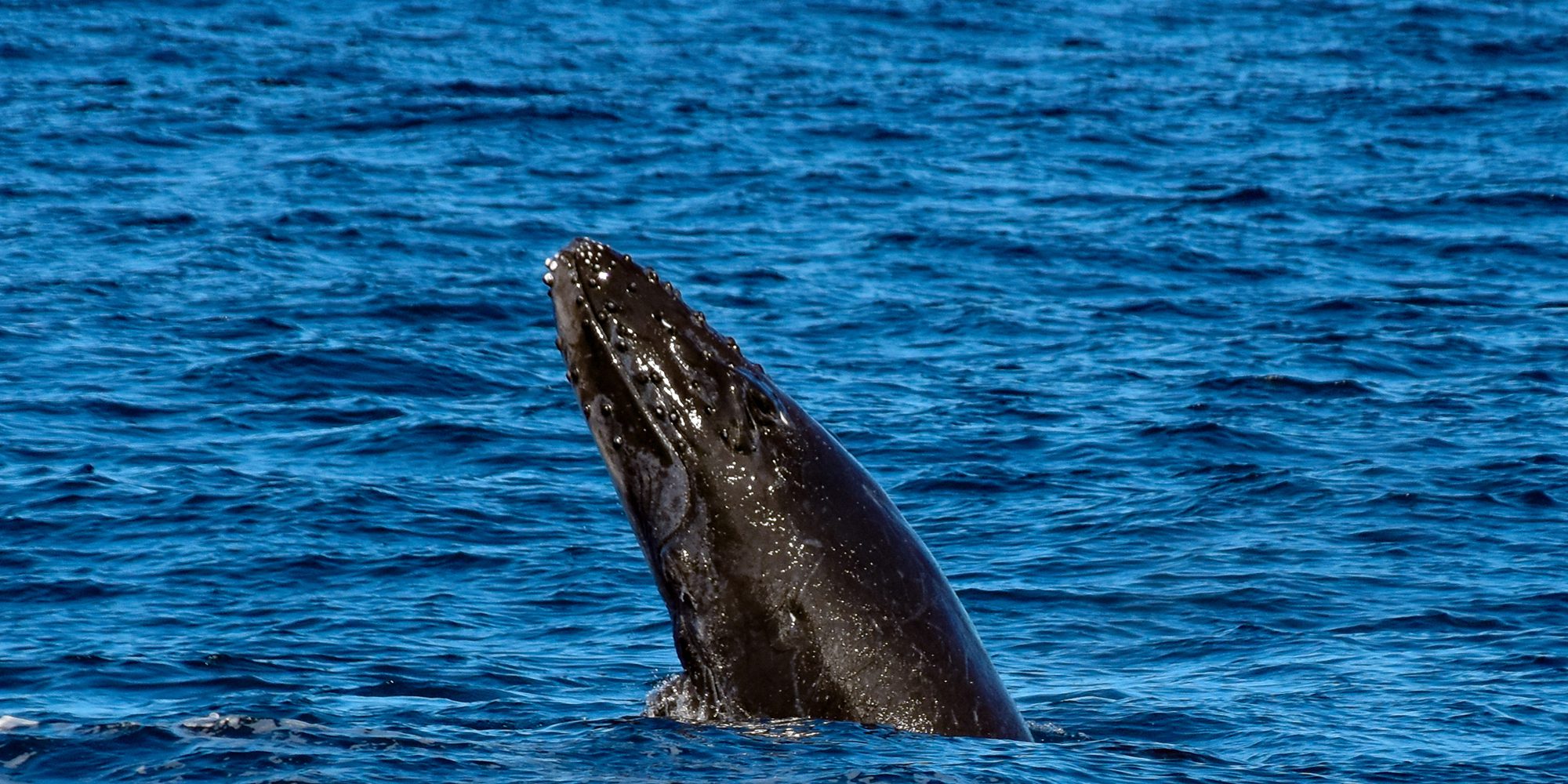 Our Responsibility
All our staff at Sunreef take your safety, and respect for nature very seriously – it's our top priority so we expect all participants to follow the directions of our staff at all times.
The Sunreef crew is very experienced in guiding these in-water activities and follows all relevant safety guidelines.
All encounters are conducted in accordance with the Australian National Guidelines for Whale and Dolphin Watching (2017) as well as our own strict Code of Practice which has been developed with whale researchers and experts to ensure the protection of the whales.
We are also working with the University of the Sunshine Coast on a coordinated research project to increase the knowledge around these amazing creatures. Our commitment includes recording information about every whale sighting and offering spots on every boat for the researchers to get out into the field to collect their own data. Our guests can also participate, if they wish, using our whale spotting sheets.
Book a Swim with Whales Tour
Book a Whale Watching Tour
8 am - 5 pm Monday - Saturday
8 am - 4 pm Sunday
Queensland's Sunshine Coast is about a one hour drive north of Brisbane. Mooloolaba is around a  50 minute drive south of the Noosa.
Our office is located at The Wharf Mooloolaba in Sunreef. The Vessel Whale One is docked on the river behind the shop.
Shop 11-12, The Wharf Mooloolaba, 123 Parkyn Parade, Mooloolaba qld 4557